Mohammed Khairul Islam Chowdhury
Bachelor of Computer ( B.Tech) Andhra University .India.
18 Years experience. Diploma in Human nutrition and Food Researcher.
ACCA Certified
PETS Corner Ltd.
Multinational Company
Experienced Accountant: 2010 to till date
20+ years of progressive experience in the software industry, Alumnus of BITs Pilani, IIM Ahmedabad, PMP (Project Management Professional) by PMI.
Head of Product Development
Ms.C In applied Chemistry
Head of product developer
Farmzila Foods Ltd
November 2019 to Present.
Deputy General manager
AkiJ Foods Beverages ( 2014-2019)
19 year experience of product developer from
Prangroup, Igloo Ice-Cream,City Group,
BRAC Dairy and Food project and The ACME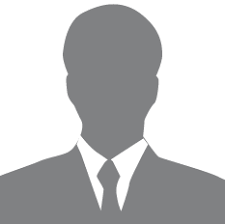 Quality Control & Product Development
BSc. In Nutrition and Food Engineering.
Food products Researcher and Developer.
10 Years Experience From Meridian Foods
BSc. In Nutrition and Food Engineering.
10 Years Experience of Food technology.
Bangladesh Agricultural Research institute Joydebpur, Gazipur.
Dr. Chowdhury Md Monirul Hasan
Ph.D (Japan), Postdoc (Malaysia)
Professor
Department of Biochemistry & molecular Biology
University of Chittagong
Chief Clinical Nutritionist
Anwer khan Modern Medical College Hospital
Master's Food & Nutrition(DU)
Special Training on Critical Care Nutrition(IAPEN,India)
Special Training on Clinical Diet(India)
Former Nutritionist & Researcher(Gonosastho Kendro)
Former researcher( ICDDRB, population health care project)
UHM Shannaz Fareed (Thithi)
NUTRITIONIST MD SHAHARIEA KARIM JOSY
NUTRITION & DIET CONSULTANT
B.Sc (Hon's), MS (Nutrition & Food Technology), JUST
M.Phil Researcher (Applied Nutrition & Food Technology), IU
Trained in Nutrition & Dietetics (BUHS)
Trained in Nutrition & Diet Therapy (DCC)
NUTRITION & DIET CONSULTANT
LABAID LIMITED (DIAGNOSTIC), Jashore
& Queen's Hospital (Pvt) Ltd,Jashore
Experience : 5 Years
Nutritionist Tripti Chowdhury
Msc nutrition.
Nutritionist Bangabandhu Sheikh Mujib medical university (BSMMU)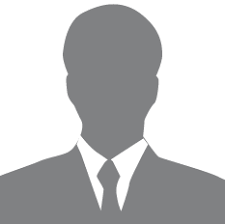 Nutritionist and Dietitian
Dietitian at Saaol Heart Center (BD) Ltd. Bangladesh